FORKLIFT LICENCE
!! Best Quality & Best Priced Course in NSW !!
BEST PRICED IN NSW GUARANTEED! WE WILL BEAT ANY PRICE BY 5%
Two HUGE training centres in Cardiff and Rutherford - check out our calendar for other locations!
This great course is offered by Just Careers Training (RTO 91413) trading as Licences 4 Work
Best priced and best quality training in NSW
FORKLIFT LICENCE COURSE (LF)
Prices Standard & Advanced
Weekdays Normally $369 - Promotional price from

$295!*
Weekends & Nights Normally $379 - Promotion price from $303!*
*CLICK BOOK NOW FOR CURRENT PROMOTIONS!
* Our Regular Prices can not be beaten.
Promotional Prices subject to availability
COMBO
Combine with LO (Order Picker Forklift) and Save!

FROM $415
Express Advanced Course
NOW ONLY $129

(evenings only)
Standard Course - Suitable for beginners and all levels of experience - 2 days (or 3 evenings) training then (up to) 1 day for assessment.
Advanced Course - Suitable for experienced operators - 1 day (or 2 evenings) training then (up to) 1 day for assessment.
Express Advanced Course - suitable for every experienced operators that have held a licence in the recent past - 1 evening training then (up to) 1 day for assessment.
Combo Course LF and LO - Suitable for beginners and all levels of experience - 3 days training then (up to) 1 day for each assessment.
Standard, Advanced and Express Advanced -Safe Work NSW approved course resulting in Nationally recognised High Risk Work Licence - LF and Statement of Attainment for the unit TLILIC0003 Licence to operate a forklift truck.
Combo Course - Safe Work NSW approved courses resulting in TWO Nationally recognised High Risk Work Licences (HRWL) - LF and LO and Statements of Attainment for the units TLILIC0003 Licence to operate a forklift truck and TLILIC0004 Licence to operate an order picking forklift truck.
Courses weekly! Week day, week night & weekend.
Start driving as soon as you pass training! Obtain a log book when you pass training to operate a forklift in the workplace until you complete your assessment *conditions apply.
Available at Cardiff & Rutherford Training Centres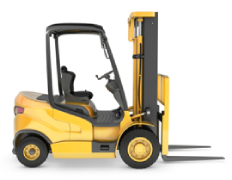 Important Information
Must be at least 18 years old
We are not Cricos Registered - If you are on a Student Visa you should not book this course
ORDER PICKER FORKLIFT COURSE (LO)
*Contact us to receive this discount offer per person. Available for standard and advanced courses only. Lunch is delicious Vili's gourmet Sausage roll. (Day 1 only subject to availability)
ORDER PICKER FORKLIFT COURSE (LO)

FROM $215
Prices
Advanced Course
Combo Course
Combine with LF (Forklift Truck) and Save!

FROM $415
Advanced Course (LO) - Suitable for experienced operators or those who hold a LF Licence - 1 day (or 2 evenings) training then (up to) 1 day for assessment
Combo Course LF and LO - Suitable for beginners and all levels of experience - 3 days training then (up to) 1 day for each assessment
Safe Work NSW approved course resulting in Nationally Recognised High Risk Work Licence (HRWL) - LO
Statement of Attainment for the unit TLILIC0004 Licence to operate an order picking forklift truck
Combo Course - Safe Work NSW approved courses resulting in TWO Nationally recognised High Risk Work Licences (HRWL) - LF and LO and Statements of Attainment for the units TLILIC0003 Licence to operate a forklift truck and TLILIC0004 Licence to operate an order picking forklift truck
Cardiff & Rutherford Training Centres available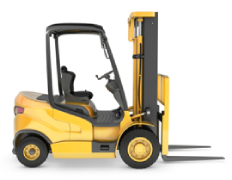 Important Information
Must be at least 18 years old
We are not Cricos Registered - If you are on a Student Visa you should not book this course
Forklift Licence Courses - LF and LO
*Contact us to receive this discount offer per person. Available for standard and advanced courses only. Lunch is delicious Vili's gourmet Sausage roll. (Day 1 only subject to availability)
Thousands of licences issued each year
Prices Start from

only $129

!
Book Combo LF and LO and save time and money!
Day, night and weekend courses available
All courses include enough training to help you pass
Friends with benefits! Book in with a friend and get $$$ off per person - automatically calculated at Cart
Employer Multi Discount - Save up to 20% Contact us or book directly via our Employer Portal - online booking
Free lunch with every course (day course only)