White Card
BEST PRICES & QUALITY IN NSW GUARANTEED! WE WILL BEAT ANY PRICE BY 5%
2 huge Training Centres at Cardiff & Rutherford
Get your certificate on the day!
Weekday and weekend courses available
White Card Course
White Card

ONLY $ 109
MASSIVE NEW YEAR SPECIAL – 25% OFF THIS COURSE FOR JANUARY COURSES ONLY!
Pay ONLY $81.75! – MASSIVE SAVING $85.80! Get in QUICK!
*PROMOTIONAL PRICES APPLY FROM TIME TO TIME - CLICK BOOK NOW/ VIEW DATES FOR CURRENT PROMOTIONS!
* Our Regular Prices cannot be beaten. Promotional Prices subject to availability
SafeWork NSW Approved Construction Induction Card
1 day training
Get your certificate on the day!
Receive FREE PPE as part of your course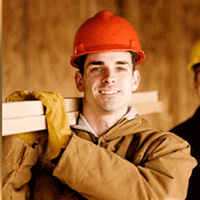 Important Information
*$25 card fee is payable for your SafeWork NSW (Formally known as SafeWork NSW) Card issuance.
This fee is payable to our office however charged by SafeWork NSW and not Licences 4 Work.